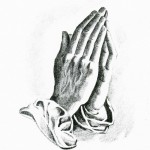 Mary Ann Williams, 59, of Dickinson, TX, passed away September 7, 2015, in Houston, TX. Mary was born September 19, 1955 in Mobile, AL. She was a manager for Randalls and belonged to the New Jerusalem Church in Dickinson, TX. She was known as a loving person, a good friend and a caring member of her family. Mary was preceded in death by her parents and by her beloved husband, Robert Williams.
Mary is survived by her sisters, Shirley Twymon and husband Charles, and Diane Mack and husband David; brothers, Herman Hillard, Jimmy Johnson, and Jerry Hillard and wife Jessie; and numerous nieces and nephews.
A funeral service in her honor will be held 10:00 am, Monday, September 14, 2015, with visitation from 9:00 to 10:00 am, at the New Jerusalem Baptist Church, Dickinson with graveside services, 1:00 pm, at Houston National Cemetery, Houston, TX.