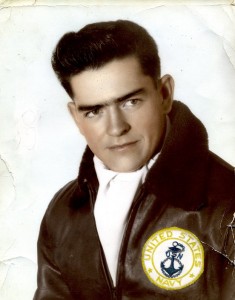 Marvin Luther Hunter, 76, of Dickinson, TX, passed away June 19, 2016 at his home. Marvin was born November 13, 1939 to Cora and Olan Hunter in Galveston, TX. He proudly served his country in the U.S. Navy. Marvin was a welder and member of the OCAW Texas City for many years. He was preceded in death by his parents.
Marvin is survived by his loving wife Barbara Hunter; daughters Penny S. Glasen and husband Mike, Rachelle D. Ward, and Allana K. Thumann and husband Jeff; son Jeffrey Hunter and wife Estelle; step-daughter, Jennie Bothell and husband Dallas; step-sons, Donald R. Smith and wife Susan, and Richard A. Smith; sister, Betty Carter and husband Kenneth, Barbara Lewis, and Carol Craig and husband Dan; brothers, Alfred Hunter and wife Nina, Olan Hunter and wife Alice, Allen Hunter, and Kenneth Hunter and wife Judy; 16 Grandchildren and 1 Great Granddaughter.
A memorial service will be held in his honor, 6:00 pm, Thursday, June 23, 2016, at Crowder Funeral Home, Dickinson, Texas. Interment will take place at Houston National Cemetery, Houston, TX at a later date.