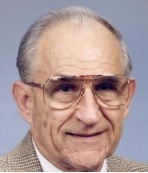 Marvin Ambrose Evers, 93, passed away on April 16, 2021 in
Houston,TX. He was born on September 8, 1927 in Breckenridge, OK to
Martha Louise & Henry George Evers.
Marvin is survived by his wife, Virginia Lee Evers, daughters, Marva-Lee
Talbot and husband Brian; Virginia Annette Evers; Dorothy Angela Bivens
and husband Darrell; son, Michael Alan Evers, sister, Valera Sheets; brother,
James Evers and wife Alice; grandchildren, Alicia Talbot-Guaracy and
husband Pedro, Devin Talbot, and wife Rachel, Stephenie Schneider and
husband Aaron; Matthew Bivens and Rachel Bivens; great-grandchildren,
Colton Schneider, Kate Schneider, Faith Schneider, Luke Schneider, William
Guaracy, Juliette Talbot and numerous family members and friends.
When his nation called, Marvin answered by joining the Army, serving in
Japan Occupational Forces. Afterward, he returned to his passion of raising,
breeding, and showing Champion Hereford Cattle, winning many awards
over his distinguished career. After many years of being the herdsman of
several large cattle ranches, he made a career change joining AAL, now
known as Thrivent Financial, where he experienced a successful second
career selling insurance until his retirement. Marvin's retirement years were
spent turning his hobby into a business through the buying, selling, and
framing of limited edition art. In his free time, he loved to listen to the radio,
especially any broadcast involving Lutheran Hour Ministries. Throughout his
life, he maintained his passion for Hereford Cattle and his commitment to his
Lord and Savior, Jesus Christ.
A celebration of Marvin's life will be held on Monday, April 26, at 11:30am
at Our Savior Lutheran Church, 5000 W Tidwell Rd, Houston, TX 77091. A
Viewing will be held prior to the service, beginning at 10:30am.
Following the service, there will be a brief military memorial at 1:15pm at
the Houston National Cemetery, 10410 Veterans Memorial Dr, Houston, TX
77038
Due to COVID-19, the VA Cemetery will not allow flowers to remain at the
gravesite. In lieu of flowers, those wishing to make a memorial donation
in Marvins's memory may do so to with Lutherans for Life 501(c)(3)
ministry at 1101 5th Street, Nevada, IA 50201-1816. Or Our Savior Lutheran
Church School extension building fund, 5000 W Tidwell Rd, Houston, TX
77091.