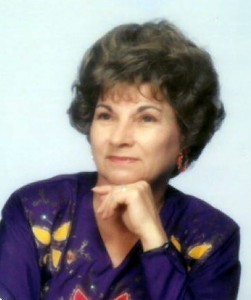 Marjorie "Midge" Davis, 87, passed away on Thursday, June 02, 2016 in Texas City, TX. She was born in Belfield, ND to Alex and Mary Timo. Marjorie was a Correspondence Clerk for American National and a lifelong resident of Galveston County.
Marjorie is preceded in death by her husband of over 50 years, Deasmond Davis.
She is survived by her son Todd Davis; three grandchildren; Cheryl Davis, Kimberly Davis and Amanda Davis; great grandson Luke Moser and her extended family; Dale Walters, Michal Walters, Karen Walters-McPherson, Robert Walters, Kaelyn McPherson, MaKayla McPherson, Mackenzie McPherson, Tyler Walters, Donna M. Davis, Ryan Moser, and Janet Bronson.
A graveside service will be held on Saturday, June 4, 2016 at 2:00PM at Oakwood Cemetery in Huntsville, TX.