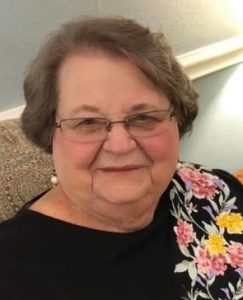 Marjorie Fay Ross, of League City, passed away on Sunday, December 4, 2022 in Nassau Bay, Texas at the age of 92.
She was born on August 18, 1930 in Galveston, Texas to John and Hazel Reed.
Although she had many interest over the years, her love of spending time with family and friends were always her top priority. Too many stories to share, but if you were fortunate enough to be a part of even one of them, you will forever have a smile on your face like she had. She will be missed by all!
She was preceded in death by her husband, the love of her life, Homer G "Red" Ross, Jr. and all of her siblings.
Margie is survived by her children; Robert Ross and wife, Ann, Billy Ross, James Ross and wife Cheryl, Timothy Ross and wife Vikki, Joan Seelbach and husband Curtis; 12 grandchildren and 17 great-grandchildren.
A private graveside service will be held under the direction of Crowder Funeral Home of League City at Forest Park East Cemetery in Webster on January 14, 2023.