Marguerite Jane (Peggy) Christensen Vargas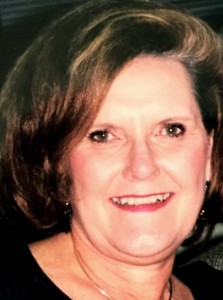 Marguerite Jane (Peggy) Christensen Vargas, 75, of Richmond, Texas, went home to God on July 19, 2016 after a long illness.
Peggy was born on June 3, 1941 in Galveston to John and Hazel Christensen. She grew up on the island and attended Ursuline Academy there, making many lifelong friends.
She earned a degree in Education at the University of St. Thomas (Houston) and a graduate degree at the University of Houston. Peggy entered Incarnate Word convent in 1966, leaving 3 years later to begin a teaching career. In the early 1970's she taught school in Germany and Italy at the U.S. Dept. of Defense Schools. Upon her return the U.S., Peggy began teaching in the classroom, eventually working as a diagnosticians' supervisor in Alief ISD administration until her retirement.
Peggy had so many loves: flowers, birds, traveling, painting, jewelry-making, but most of all an exceptional love for her extended family and friends.
She was predeceased by her parents and her sister, Marjorie Neely.
She is survived by her loving husband of 17 years, Primo Vargas, and his children, Monique Podorsky (Ed) and children Chris (Laurie), Sara, and Seth, Daniel Vargas and daughter, Raini, Diego Vargas (Melanie) and children Colton, Emily, and Charlie and her sisters, Mary Clare Albrecht and Cyrilla Jones. Peggy leaves numerous nieces/nephews, great nieces/ nephews, great-great nieces/nephews. She also leaves behind 11 of her dearest "sister friends" (Women's Group) and their spouses, and her "Theresians sisters", the Journey I Community of Houston.
Services will be held on Saturday, July 23, 2016 at Sacred Heart Catholic Church, 507 S 4th St, Richmond, TX 77406
Tributes: 10:00 am
Rosary: 10:30 am
Mass: 11:00 am, officiated by Fr. Al Sinasac, CSB
Reception to follow in Family Life Center at the Church.
Pallbearers: nephews Windell and Hal Neely, Bill, Ray, Steve, and Mike Albrecht, Mark, Jeff and Kenneth Jones, and grandson Seth Rice
For more information:
James Crowder Funeral Homes, 851 FM 517 Rd W, Dickinson, TX, 77539, (281) 337-1515
In lieu of flowers, memorial donations may be made to:
Women InSpirit, Inc., 1800 Pecan Lake Drive, Richmond, TX 77406 womeninspiritinc.com
Cenacle Retreat House, 420 N. Kirkwood Rd, Houston, TX 77079, cenaclesisters.org
Operation Finally Home, PO Box 732667, Dallas, Texas 75373, operationfinallyhome.org