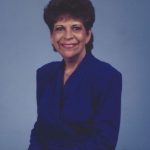 MARGIE LYNN PATE BAKER was born on February 8, 1941, in Lufkin, Texas, to RB and Marie Pate. Margie was the first and only child for 7 years until her sister, Sandra Ann, was born and soon became her best friend. Margie grew up in Beaumont, Texas, and is a graduate of French High School's Class of 1959. A striking, dark-haired beauty, Margie caught the eye and captured the heart of a handsome and serious college student, named Jimmy R. Baker. Margie and Jim were married on February 4, 1961. As a devoted wife and mother, Margie proudly made her family's home in Dickinson, Texas. She owned and managed Margie Lynn's Fashions, a popular and successful dress shop in Dickinson, and was known throughout her life as a stylish lady with impeccable fashion taste. In the 1970's, Margie was an active member in Dickinson's Friends of the Library and the Dickinson Chamber of Commerce. She sponsored the Miss Dickinson pageant for many years, and opened her gorgeously decorated home for the annual Tour of Homes. In 1986, Jim joined the Benevolent and Protective Order of Elks and Margie served the Ladies Auxiliary, where she had many treasured friends. With her boundless energy and creative talents, she brought beauty and elegance to everything she touched. Margie had a quick wit and never hesitated to speak her mind. Her presence at any gathering made it more fun for everyone. Margie enjoyed traveling, and whether it was a quick casino getaway, relaxing and fishing at their cabin on Lake Livingston, cruising to exotic places, or wandering through European cities, she was always planning the next adventure. Between trips, you could usually find her shopping, meeting her girls for lunch, or creating something beautiful for a loved one. For Margie, nothing brought her more joy and pride than her family. Her 58 year love affair with Jim (they were like silly teenagers in love) was blessed with three daughters, six grandchildren and 2 great grandchildren.
On November 6, 2019, surrounded by the love of her girls, Margie slipped quietly away to re-unite with her parents and sister, Sandra Ann Pate Cucco, in Heaven. She leaves behind a legacy of class, sass, generosity, and love to live on with Jim, their daughters Karen Baker Gustafson, Kristi Baker Mears, and Kathy Baker Aven, sons-in-law Marcus Mears and Ronnie Aven, grandchildren Ryan Butcher, Klay Butcher, Emily Gustafson, Blake Butcher, Becca Rodriguez and A.J. Rodriguez, great grandchildren Beau Butcher and Mylam Miller, Sandra's children, Sara Cucco Hughes and Trey Cucco, who she loved as her own, and an abundance of family and friends.
Margie will be remembered and celebrated at Crowder Funeral Home, 1645 East Main in League City with a Visitation on Sunday, 11/10, 4:00-6:00pm and a Funeral Service on Monday, 11/11, 11:00am.
"Though He brings grief, He will show compassion, so great is His unfailing love."
–Lamentations 3:32