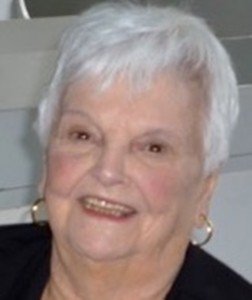 Margaret Rogers Newton was given to us by the Lord on June 27, 1926 and went home to Him on January 17, 2015
She is survived by four children and their spouses, Margie Sullivan (Bob), Kathy Gambrill (David), Patty Pearson (Tom), Steven Newton (Lisa), 12 grandchildren, 16 great grandchildren, a sister Agnes Jones and a brother, Joseph Rogers.  She was preceded in death by her husband, Edward B. Newton and three sons, Francis, Eddie and David.
Originally from Philadelphia, PA, Margaret  lived for 43 years in Nassau Bay before moving to Orchard Park in League City where she was blessed to be in the loving company of her new caregivers and friends.  She was the daughter of Mary and Frank Rogers and was married to her beloved Ed for 64 years. Her journey on this earth was as a devoted wife, mother, grandmother and friend.
In lieu of flowers, the family requests donations to the Nassau Bay Volunteer Fire Department Ed Newton Scholarship Fund. The address is NBVFD, 1800 Space Park Drive, Ste 200, Nassau Bay, TX 77058
A visitation in her honor will be held Wednesday, January 21, 2015, from 6:00 to 8:00 pm, Crowder Funeral Home Chapel, Dickinson, Texas. Mass will be celebrated Thursday, January 22, 2015 at 10:00 am, St. Paul's Catholic Church, Nassau Bay, Texas.