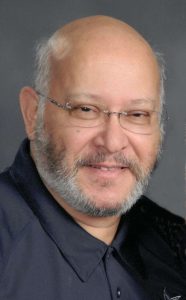 Manuel S. Padilla, 73, of Texas City, passed away Wednesday, April 20, 2022, in Texas City. He was born June 4, 1948 in Brownsville, Texas, to Manuel and Gloria Padilla. Manuel served in the United States Marine Corps during the Vietnam War and worked in the maintenance division as a Warehouseman for AMOCO / BP.
Manuel was preceded in death by his parents. He is survived by his wife of 52 years Anita Padilla; daughter Stephanie Ann Carlson of Texas City; son Manuel Padilla (Gina) of Austin; five sisters: Raquel Padilla, Gloria Kobus (Richard), Graciela Padilla, Yolanda Black, Diana Padilla; brother Robert S. Padilla (Irma); and five grandchildren: Kia Carlson, Kolbeigh Carlson, Jacob Carlson, Sarah Moyer and Chase Moyer.
A visitation will be held from 5:00pm – 9:00pm, Thursday, April 28, 2022, at James Crowder Funeral Home, La Marque, with a Vigil service at 7:00pm.  A funeral mass will be held at 10:00am, Friday, April 29, 2022, at St Mary of the Miraculous Medal Catholic Church, with Fr. Clint Ressler officiating. Inurnment will take place at a later date at Houston National Cemetery.