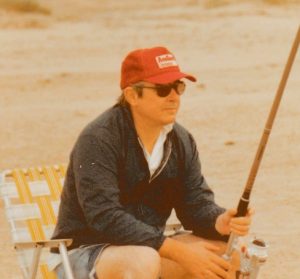 Manuel (Manny) R. Morfin, passed away at the age of 90 on May 26, 2021 in Webster Texas. He was born on July 15, 1930 in Chicago, Illinois to Minnie and Manuel Rico Morfin. Manny was married to Genevieve (Jane) (Schmitz) Morfin for over 50 years prior to her passing in February 2005. Manny is survived by his: son, Matthew Morfin (wife Lisa); grandchildren, Amber Albers, Michael Morfin (wife Megan) and Emily (Morfin) Friedrichsen (husband Chad); great-grandchildren, Travis Carty and William Blackburn, as well as numerous other family members and friends.
When his nation called, he answered by joining the U.S. Army and served as an MP in Japan. He earned an Associate in Accounting degree from St. Louis University. Manny worked for over 39 years in multiple positions throughout his career within the American Can Company including Plant Accountant, Plant Manager and Director of the Packaging Division.  He had a strong passion and love for his family.  Among his favorite activities were family vacations at the beach, boating, fishing, watching the MMA fights on TV (especially with his son, Matt) and occasionally placing a bet on the horses and dogs at the racetrack, or shooting craps at a casino.  Manny had a sharp mind, a great sense of humor, and enjoyed a good game of poker.  When traveling, he loved to try new restaurants and share interesting dishes.
A Funeral Service will be held on Monday, May 31, 2021 at Bay Area Christian Church, 14550 TX-3, Webster, Tx 77598, with visitation at 10:00 am followed by a service at 11:00 am. In lieu of flowers, those wishing to make a donation in Manny's memory may do so to the American Red Cross, American Cancer Society, Salvation Army, or American Heart Association.