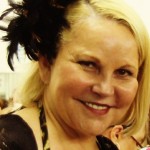 January 8, 1950 – October 24, 2014
Lynette Mason Gregg made her transition on Friday, October 24, 2014, after a battle with lung disease.
She is survived by her husband Dick Gregg, Jr. and children Vanessa Handrick Garner (Grey), Dick Gregg, III, Chris Gregg, Heather O'Donnell, Mark O'Donnell (Cindy) and Grandchildren William Mason Garner, Hattie Grey Garner, Parker Gregg, Will Gregg, Casey Gregg, Emma Gregg, Bradley O'Donnell and Whitley O'Donnell. Sister Kathy Mason Fisher (Tom), brothers in law, Dr. Clark Gregg (Susie) and Dr. Parker Gregg (Penny), nieces and nephews Damon Spinks, Dustin Spinks, Dr. Devin Spinks, Chelsea Fisher Burns, Katharine Gregg, Clark Gregg, Jr., Dorothy Gregg, Parker Gregg , Shannon Gregg Hillegeist and Dr. James Gregg and her beloved cats and birds, Oliver, Demi-Socks, Gretel, Hedda, Scarlett, Quattro & Helen.
She is preceded in death by her first husband, William P. Handrick, her father, James Wilton Mason, her mother, Helen Dorothy Mason, her stepfather, Felix Charles Guetzow and her mother-in-law, Katharine Parker Gregg Belton.
Ms. Lynette was born and raised in Deer Park, Texas and graduated from Deer Park High School where she was the feature twirler. She lived in Turkey, Japan and Washington, D.C. after graduation where she taught dance.
Ms. Lynette's life work and passion was the Royal Academy of Fine Arts and the Bay Area Houston Ballet & Theatre, founded in 1972 and 1975, respectively, with a desire to establish a professional training facility for aspiring dancers and to enrich the overall atmosphere of the community. She devoted her life to these two organizations and the training and inspiring of young dancers, now three generations strong. The sky was the limit with Ms. Lynette; she knew that if you could dream it, you could achieve it. Her favorite quote was "Never, Ever, Ever, Give Up". A visionary that did nothing in moderation, Ms. Lynette was passionate about the arts and inspiring young artists.
Ms. Lynette produced 39 seasons and hundreds of ballets for BAHBT and brought in dancers from all over the world to Bay Area Houston as guest artists.
Ms. Lynette loved politics and world events and encouraged her students to participate in the civic process by taking them to vote when they turned 18. She was very involved in women's rights organizations and the feminist movement of the 1970's.
Ms. Lynette served for three consecutive years as President of the Regional Dance America Southwest regional board. In addition to her regional presidential duties, Ms. Lynette also served on the RDA national board. She formerly served as the Gulf Coast Regional Director to the Texas Assembly of Arts Councils and developed a ballet curriculum for San Jacinto College District where she served on the faculty for two years. In 1981, Ms. Lynette was Named Outstanding Citizen of Deer Park by the Deer Park Chamber of Commerce.
Ms. Lynette is a member of the American Business Professional Women's Association (ABPW). She founded the BAHBT Scholarship Committee in 1978, which raises money to send students to New York City each summer to study dance and receive cultural enrichment. She was a member of Good Shepherd Lutheran Church in Deer Park, where her parents were founding members, and Unity Church of Christianity in Houston.
She was a mentor, teacher and inspiration to so many. She will be greatly missed, but the show will go on and her legacy will live on at RAFA & BAHBT.
The family would like to thank the team at St. Luke's Hospital in Houston and her long time friend Judy Harper for their care and guidance. A Celebration of Ms. Lynette's Life will take place on Wednesday October 29th, 2014 at 10AM at Unity of Houston – 2929 Unity Drive, Houston, TX 77057. The service will take place in the sanctuary with a reception in the pyramid immediately following.