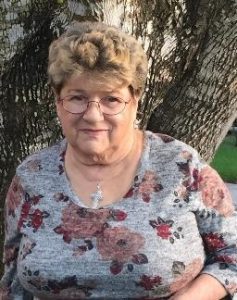 Lucille Ann Turner, 76, a resident of Friendswood, TX, passed away July 24, 2021 in Galveston, TX. She was born in Binghamton, NY on July 21, 1945 and was of the Christian faith.
Lucille grew up in upstate New York where she met Jerry at the Cookie Jar and her life was forever changed. They were married shortly after in October of the same year. Lucille and Jerry raised two beautiful children and moved to Friendswood, Texas in 1982. Lucille began working for Sears where she spent the next 20 years as a Retail Manager. Lucille retired in 2003 and fought her battle with cancer. As a cancer survivor, she shared the remaining years of her life with Jerry cherishing their children, grandchildren and great grandchildren.
She reunites with her husband, Edward Turner.
Lucille leaves behind to cherish her memories, daughter, Lesa Anne Brandt-Merrill; son, Joel Turner, wife Sarah; grandchildren: Roxanne Brandt, husband Omar, Jessica Brandt-Del Pozo, husband Peter, and Lindsey Havemann, husband Chris; great grandchildren: Brice Brandt, Maria Brandt, Zaiden Mahmood, Zayn Mahmood, Lexi Del Pozo, Carter Del Pozo, Olivia Del Pozo, Giuliana Havemann, and Liam Havemann; brothers: Patrick Waterman, and Mike Decker, wife Marilyn.
There will be a visitation from 2 p.m. to 4 p.m. Friday, July 30, 2021 with a service to begin at 4 p.m. in the chapel of Crowder Funeral Home in Pearland.
For those who can not attend, please click the link below at time of service