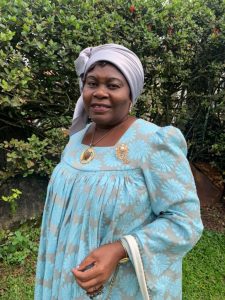 Louise Yangamen, 67, passed away in Humble, TX on November 25, 2022. Mrs. Yangamen was born in Douala, Cameroon. She attended Cameroon Evangeline Church in Cameroon.
She leaves behind her son, Richard Makongo; one grandchild; sisters: Helene Mouto Money, Ndome Isabelle, Etalle Money Christine; brothers: Njoh Money Herman, Njay Money Ebenezer.
Visitation will be on Monday, December 19, 2022 from 4 p.m. to 8 p.m. in the chapel of Crowder Funeral Home, 2422 E. Broadway, Pearland, TX 77581.