Louise "Bernadette" Hess Carman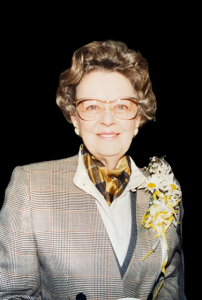 Louise "Bernadette" Hess Carman, age 96, passed away on Sunday, October 17, 2021, in Houston, Texas.  She was born on April 11, 1925 to Arthur and Margaret Hess in Ponca City, Oklahoma.
She was preceded in death by her parents, her husband Revis Carman, and her daughter Mary Kate Brooks.
She is survived by her sons, Dr. Jon Carman and wife Connie, Ronald Carman and wife Mary Jo, her six grandchildren, Marie Carman Carlisle, Russell Carman, Justin Brooks (Courtney), Matthew Brooks, Dr. Paige Carman Kail (Jake), Zane Carman (Morgan), her three great grandchildren, Emma Brooks, Case Carman, and Maren Kail and a very special family friend Johnny Uzunis.
"Bernadette "worked as a Registered Nurse for several decades.  She was proud to be a Red Cross nurse and of her work in hospitals in Branson, Missouri and at St. Joseph's Hospital in Houston, Texas.  For several years after they were married, she and her husband lived in Venezuela where he worked as an engineer. Upon returning to the U.S., Revis built, and they ran, a resort on the lake in Branson, Missouri for eleven years before moving to Houston in 1972.
At the age of 63, she bought a piece of clay for $1.00 and three books on sculpting, thus beginning a new chapter in her life. Without ever taking an art lesson, she became a talented and prolific sculptor. Her clients included county buildings, churches, banks, libraries, schools, family members and friends. She truly loved sharing her work, as well as teaching her friends and grandchildren. She was a beloved Mom, Grandma and Mimi, and a dear friend to everyone she met. Her legacy of love and kindness will not be forgotten.
The family would like to extend a special thanks to the Faith Community Hospice for caring for her through the years.
There will be a memorial service held on Tuesday, October 26, 2021 at 10 a.m. at St. Helen Catholic Church in Pearland, TX.
For those who wish to do so, a memorial contribution can be made at https://www.RedCross.org.