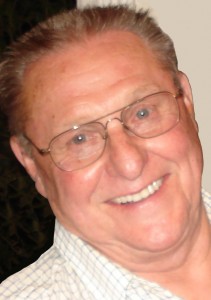 Louis Max Dorsett passed away at his residence on Tuesday, August 25, 2015.
He was previously a long time resident of La Marque and had resided in Dickinson for the past 25 years.
Max was born on April 13, 1934 in Childress, Texas.
He proudly served his country as a member of the United States Army and was a graduate of Alvin Community College. After retiring from a long career with Union Carbide, Max enjoyed many years of success as a Farmers Insurance Agent and owner of Dorsett Insurance Agency in La Marque. He was very thankful for all of his customers and considered it a privilege to serve them for so many years.
Max served several terms as Galveston County Drainage District Commissioner, as well serving on the La Marque Tax Equalization Board. He was also very involved and supportive of La Marque Little League baseball.
Max remained very dedicated to his faith and his family and enjoyed spending time and working at his farm in LaGrange.
Max was preceded in death by his parents, Elzie Author and Avylan Dorsett and brother Dwain Dorsett. He is survived by his three daughters: Sheri Capps of San Antonio, Lollie Crowder and husband Paul of Overland Park, Kansas, Tami Hanks and her husband Michael of Houston and his son Tim Dorsett and wife Vickie of San Marcos.
In addition he is survived by his 10 grandchildren, Garrett Capps, Ryan Crowder, Tye Crowder, Taylor Crowder and wife Lauren, Ben Hanks, Emily Hanks, Josh Hanks, Lauren Patterson and husband Ben, Cody Dorsett, Nicholas Dorsett, and 2 great-grandchildren Aiden and Jack.
A Private Memorial Service will be held at a later date.
In lieu of flowers, the family request contributions to American Heart Association 10900-B Stonelake Blvd., Suite 320 Austin, Texas or The La Marque Crime Stoppers P.O. Box 635 La Marque, Texas 77568.
Arrangements are under the direction of the James Crowder Funeral Home in La Marque.