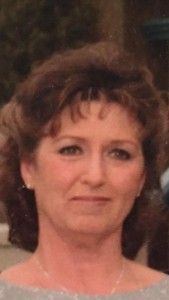 Lisa Kaye Welcome, passed away in Dickinson, TX at her home on January 4, 2016, with her family by her side. Ms. Welcome was born March 11, 1958 in Waco, TX.
She leaves behind her parents, Patricia Ann Neumann and James Kirkpatrick; daughter, Tonya Parnell and husband Kenneth Parnell Sr.; son, Sean Patrick Welcome; grandchildren: Colin Andrew Welcome, Bailey Noel Welcome, Kadence Reegan Parnell, Kali Rosslyn Parnell and Kenneth Parnell Jr.; brother Nick Kirkpatrick and his son Chance; aunts: Glenda Lambert, Donna Williams, Anita Johnson, Mary Neese, Janet Kirkpatrick and Janell Kirkpatrick, along with numerous cousins.
A visitation will be held on Friday, January 8, 2016 from 5- 8 pm at Crowder Funeral Home in Pearland. Funeral service will be Saturday, January 9, 2016 at 11:00 am at Crowder Funeral Home in Pearland.
In lieu of flower, please make donations to The Cancer Society in Mrs. Lisa Welcome name.