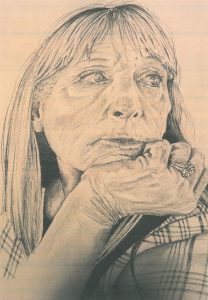 Lisa Ann Kyle, 62, a resident from Dickinson, TX, passed away on February 7, 2022. She was born in Beaumont, TX on February 13, 1959. She worked with Hoyer Global for 10 years.
She is preceded in death by her parents, Buster and Diana Britt, and her brother, Bryant Britt.
She is survived by her husband of sixteen years, Mike Kyle; daughters: Shannon Boll, husband Jamie, Tiffany Wuneburger, husband Jonathan, and Ashley Britto, husband Juan; son, John Kyle; grandchildren: Ashlyn, Kendall, Maddie, Jaxson, Kyleigh, Maddox, Dominic, Carter, Tucker, and Santiago; great grandchild, Elijah; brother John Britt, wife Rachel.
Visitation will be on Thursday, February 10, 2022 from 5 to 8 p.m. at Crowder Funeral Home in Pearland. Funeral service will begin Friday, February 11, 2022 at 10 a.m. in the chapel of Crowder Funeral Home with Pastor Bill Cole officiating. Graveside service will be at 3 p.m. at Old Daily Family Cemetery in Grapeland, Tx.