Linda "Lindy" Carole Hagan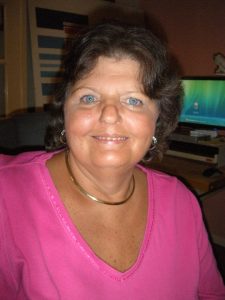 Linda "Lindy" Carole Hagan, 65, passed away Saturday June 24,2023 at HCA hospital in Clear Lake City. Linda was born October 20,1957 in Houston, Texas to Michael Edwin and Edith Mae Sciba. Linda was a native Houstonian and Loved those Astros, Texans and the Oilers before they left.
Linda was preceded in death by her Parents and Sister, Kimberly Anne Bishop and Mother-in-law, Josephine Fitzgerald. Linda is survived by Robert "Bobby" Fitzgerald, her life partner of 27 years; Brothers; Mike Sciba and sister-in-law Cathy; Mark Sciba and sister- in- law Laura; Danny Sciba and sister- in – law Adrianna and Jeff Sciba and sister- in- law Gina; Brother- in- law; Larry Fitzgerald. Linda is also survived by several nieces and nephews as well as great nieces and nephews. Linda enjoyed the time she was able to spend with her nieces and nephews and treated them as if they were her own children.
A celebration of Linda's life will be held at Crowder Funeral Home, 2422 Broadway, Pearland Texas 77581. Visitation will begin at 5:00 PM followed by a Memorial service beginning at 7:00 PM on Friday, July 7,2023.