Linda Kaye Pepper Wetzel ("Kaye")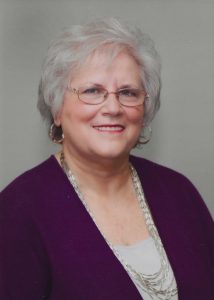 Linda Kaye Pepper Wetzel ("Kaye"), 76, a new resident of Clear Lake, Texas, and formerly of Katy, Texas, gently made her transition from this life into the next on Wednesday, October 25, 2023. She was at home surrounded by her loving family.
Kaye was born on October 21, 1947, to parents Ernest John and Erma Faye Robinson Pepper in Hereford, Texas. Kaye graduated from Milby High School in 1966 and the University of Houston in 1970, where she studied English and Education. After graduation, Kaye taught German at South Houston High School before moving to Hamburg, Germany, where she taught English through a Fulbright Scholarship Teacher Exchange Program. Kaye later went on to receive her MBA from the University of Houston, and to work as an Accounting Manager, Business Owner, and Purchasing Assistant. Kaye retired at age 70.
Kaye married Carl Andres Wetzel, Jr. on June 11, 1977, after meeting him at a Christmas party at Biles and Associates, where they both worked. After marrying, Kaye and Carl moved to South Charleston, West Virginia, before settling back in Houston. Kaye and Carl had one daughter, Lindsay Andréa Wetzel Little.
Kaye attended Unity Church of Christianity in Houston, Texas, where she and her mother, Erma, were active members for more than 40 years. Kaye went on to become a Licensed Unity Teacher, where she shared her love of Christ with many through various classes and programs.
Kaye is preceded in death by her parents, Ernest and Erma Pepper, in February 1969 and February 2010; Brother, James Richard ("Dick") Pepper in April 2003; Niece, Kelcie Rene Pepper in April 2007; Nephew, Richard Daniel Locke in March 2007.
She leaves behind her husband of 46 years, Carl Andres Wetzel, Jr.; Daughter and Son-in-Law, Lindsay and Carl Little, and Granddaughter, Avery Faye Little; Sister, Charla Jan Pepper; Sisters-in-Law, Terri Eckard (and husband, John), Wendy Oswald, and Jill Biar (and husband, Mark); and numerous nieces and nephews.
In lieu of flowers, please make donations in Kaye's memory to the Ovarian Cancer Research Alliance (OCRA) at https://tribute.ocrahope.org/lindakayepepperwetzel or to Unity Church of Christianity, both of which were near and dear to her heart.