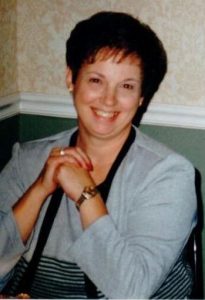 Linda C. Burkes, age 68, passed away surrounded by her husband and sons, early Wednesday morning, October 3rd, 2018.  She was born on October 4th, 1949 in the small town of Tylertown, Mississippi to J.C. and Myrtle Cothern, and was the little sister to an amazing brother, Sonny Cothern.  She spent her childhood living the small farm-life, and graduated Tylertown High School in 1967.  She then attended Southwest Mississippi Junior College.  On August 30, 1969 she married James A. Burkes; together they shared 49 years together and had two sons.  Linda truly lived life to the fullest through simple pleasures; crafting, watching football, and spending time with her babies and grand-babies.  Linda had an uncanny ability to never meet a stranger.  She always welcomed the neighborhood kids with open-arms and a plate of food.  Linda was also very active in her community through numerous volunteer efforts — Nasa Area Little League board member, Clear Lake City Youth Football League, and Nasa/Clear Creek/Friendswood Go Texan lifetime committee member for the Houston Livestock Show & Rodeo.  She is survived by her husband, James; two sons, Scott (Angi) of Kingwood TX, and Corey (Hanna) of Spring Hill, TN. She was the proud Nana to eight  grandchildren: Landyn (21), Kailyn (19), Reagyn (15), Nissi (14), Cameron (13), Micah (12), Laila (10), and Koby (4).
We will celebrate her life this Saturday, October 6th, 10:00a.m. at the Crowder Funeral Home.
111 E. Medical Ct. Blvd.
Webster, TX 77598