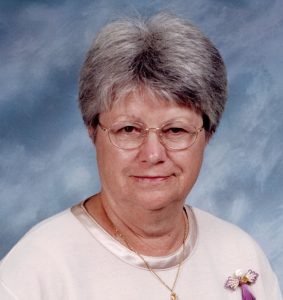 Lily Jo Hartt, 81, a longtime resident of Dickinson, Texas, passed away in Dickinson on July 8, 2023. Lily was born on January 30, 1942 in Houston, Texas to parents, Earl and Edna Babcock Sonier. Lily was a self educated woman who strived to stay informed about the world around her. She had a very witty and yes sometimes bawdy sense of humor. Lily was a stay at home mom and homemaker and provided a wonderful homelife  for her children and husband. She was a great cook and loved spending time in the kitchen. She enjoyed reading and needlework such as crocheting and Brazilian embroidery. She leaves behind many beautiful handmade items that she has created.  She loved music and loved to sing. She loved dancing as well. She and her husband Don enjoyed spending time together in such pursuits as square dancing and traveling. She was Don's most avid fan, encourager, and supporter in his endeavors as a woodcarver and woodcarving instructor, traveling with him across the state of Texas as part of the Texas Woodcarvers Guild. She was a very loving wife, mother, grandmother, great-grandmother, and friend.
She is preceded in death by her parents; her husband of 63 years, Don Burl Hartt; son, Daniel Ray Hartt; grandson Christopher David Baker;  and brother Robert Earl Sonier.
Lily leaves behind to cherish her memory, daughters, Donna Jo  Glover and husband, Wynn, Rhonda Lynn Embry and husband, Mike, and Janis Marie Green; grandson, Brandon Michael Embry; Granddaughter  Carrie Jo Carreno and husband Alejandro; great-grandchildren Dharma Marie Baker, Hanna Leia Gonzales, and Nicholas Matthew Gonzales; three step-grandchildren Dayna Marie Green, Amanda Jo Batson, Jerry Roger Green, and their children, Amber Perry, Kyle Keeton, Brandon Wilburn, Aaron Jones, Brice Batson, Kayli West, and Hunter Green; and numerous nieces, nephews, and friends. She will be deeply missed by all who knew and loved her.
A graveside service is planned for Saturday, July 22, 2023,  at 10:30 AM at Bethel Cemetery in Appleby, Texas.