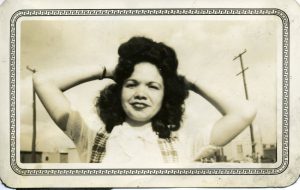 Lilly Marie Gibson, 89, of Angleton, Texas, passed away peacefully on February 28, 2017, in her daughter's home surrounded by her loved ones.  Marie was born January 16, 1928, to Willie and Irene Hughes in Crockett, Texas.  Marie enjoyed working in the gardening department at various stores.  She was a devoted wife, mother, grandmother, great-grandmother and great-great-grandmother. Marie was preceded in death by her parents, her first love, Murl Millstid, her beloved husband Carl Gibson, brother Bobby Hughes, and two grandchildren, Dustin Loney and Gaston Powers.
Marie is survived by her daughters Marsha Millstid, Carol Wheeler, and Debbie Kalischko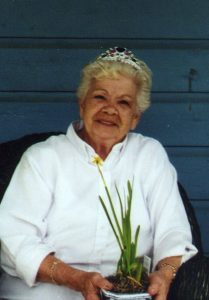 and husband Danny; sons Roger Millstid and wife Bunny, and Mike Millstid and wife Tammy, sister Betty Stuart, brother Billy Hughes and wife Jean; 14 grandchildren; 33 great-grandchildren; and 5 great-great-grandchildren.
A memorial service will be held 2:00 pm, Saturday, March 4, 2017, at Crowder Funeral Home, Dickinson, Texas.