Leota Williams (91) of Texas City, Texas, passed away on May 10, 2018. She was born in Lone Oak, Texas to Susie and Travis Brumit on October 18, 1926. Leota was a longtime resident of Texas City and member of Heights Baptist Church.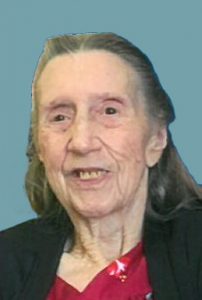 She is preceded in death by her mother and father, and husband; Leonard Orlando Williams, Jr. Leota is survived by her daughters; Sherry Hinson of Texas City and Reta Bell of Santa Fe, son Carl Williams and wife Donna of Ballinger, Texas, brother; Rodney Brumit and wife Peggy, nine grandchildren, 17 great-grandchildren, and nine great-great-grandchildren.
Visitation will be held from 5:00pm to 7:00pm on Tuesday, May 15, 2018 at the James Crowder Funeral Home in La Marque, with a service beginning at 7:00pm, with Dr. R.L. Calhoun officiating.