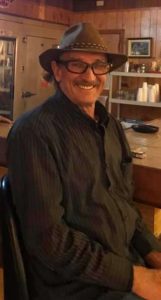 Leonard Wayne Smith, 66, of La Marque passed away on Saturday, December 14, 2019. He was born June 4, 1953 in La Marque, Texas to Leon and Joyce Smith.
He attend La Marque High School, he was a Welder for 40 years, and a member of 1st Christian Church of La Marque.
Leonard is preceded in death by his father, Leon Smith and brother, Michael Smith. He is survived by his loving wife Leslie Payne Smith, mother, Joyce Smith, daughter Amber Wolfe Welch, son Ayden Mize, mother-in-law and father-in-law Leonard and Gayle Payne, half-brothers; John Bargerstock and Robert Bargerstock, his grandchildren; Taylor Wolfe Collana (Aaron), Kenzie Lee Gonzales (Jeremy) and Gage Wolfe and his great grandchildren; Lenny Collana and Jace Gonzales, he is also survived by several aunts, nieces, nephews and an abundance of friends.
A Celebration of Life will be at 3:00pm on Saturday, December 21, 2019 at the VFW Post 8248  901 Main Street   La Marque, Texas  77568.