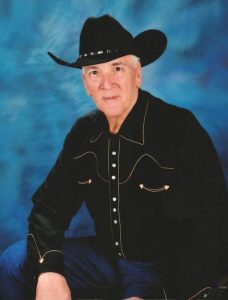 Lee Anderson, 68 of League City passed away on July 30, 2023.
He was born in Galveston, Tx. on September 30, 1954 to parents Olan Anderson and Mary Souza Anderson (Myrick). He attended schools in Texas City and graduated in Baytown. He was employed at Union Carbide for several years and later was manager at several auto parts stores. Lee enjoyed fishing, taking cruises, and watching classic western movies. He loved country music, playing the guitar and especially telling jokes. With his great sense of humor, Lee had the gift of being a terrific storyteller much to the amusement of his family and friends. Lee was also an ordained minister for the Assembly of God Church.
He is preceded in death by his parents, his step father Eddie Myrick, and brother Walter Dee Anderson. He is survived by his two sons, Andy Anderson and wife Michelle, and Jared Anderson; daughters, Mitzi Anderson, Jacki Anderson Sanders and husband Toby; sisters, Pat Anderson, Stella Luton and husband Jim, Lorine De Vries and husband Ralph, Cheryl Dwyer and husband Charlie, Sharon Arnold, Donna Vaughn and husband Greg, Clara Coats, Paula Gremillion, and brother Olan Anderson, Jr.; 13 grandchildren, 5 great grandchildren and numerous nieces and nephews.
Visitation will be from 1:00 pm to 2:00 pm on Thursday, August 3, 2023 with a memorial service to follow at 2:00 pm at Crowder Funeral Home in Dickinson, Texas.