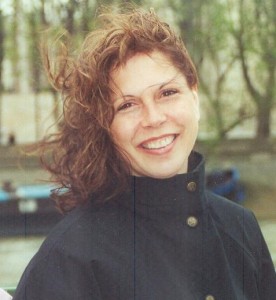 LeAnn Brentzel left this earthly world and went to Heaven on January 23, 2016. LeAnn was born in Houston on January 11, 1959, spent her early years in Spring Branch, and lived her entire life in the Houston area.
LeAnn was a very proud graduate of the University of Houston with a degree in Finance and went on to work for many years in the oil and gas industry. After her daughter was born, LeAnn worked for Clear Lake United Methodist Church as facilities manager and then as a volunteer for many years working on the prayer chain. LeAnn was also very involved in her daughter Lauren's activities, including serving as an active member in the PTA, chaperoning events such as Brownie camp-outs and school field trips, and volunteering for Lauren's Confirmation and Sunday School classes. And LeAnn was especially proud when Lauren also graduated from UH.
LeAnn loved the ocean, the beach, and especially enjoyed lunch on the seawall overlooking Galveston Bay watching the pelicans and having brunch in the Heights with her children and grandchildren.  LeAnn loved to travel – especially when she flew first class. She also loved the mountains and trips to Colorado.  More than anything though, LeAnn loved her family. The more family members she could have around, the better. LeAnn recently became a grandmother to her two precious grandchildren and cherished every moment she was able to spend with them.
LeAnn leaves behind her loving husband, Mark Brentzel; daughter, Lauren Brentzel; mother, Bonnie Housworth; step-daughter, Kasey de Jonckheere, her husband Dave de Jonckheere, and their son, Kye; step-daughter, Jaime Ball, her husband Brian Ball, and their daughter, Rowan.  LeAnn is preceded in death by her father Ralph Lancon and stepfather Jack Housworth.
Family and friends are invited to attend a Memorial Service for LeAnn at Clear Lake United Methodist Church on Saturday, January 30th at 3:00pm with a reception to follow.
In memory of LeAnn, donations may be made to the Church building fund c/o CLUMC, 16335 El Camino Real, Houston, TX 77062.