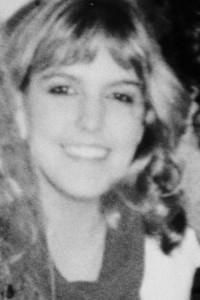 Laura Elizabeth Burkett was born in Texas City, Texas, and she resided for the next fifteen years in Dickinson, Texas. In Dickinson she was especially fortunate to know a loving community and wonderful neighbors, some of whom remained her friends for the rest of her life. Laura was truly a product of small-town life, a life that she enjoyed until she and her mother moved to Clear Lake City, Texas. There she flourished and made friends easily, graduating from Clear Creek High School, attended Stephen F. Austin, and in 1988 graduated from the University of Houston in 1988.
For a time Laura worked in Galveston, Texas with handicapped children, and, finally, for a retail business on the Strand. When her employers moved operations to California, Laura's love of sand, sun and ocean lured her along with them. Later, Laura earned her real estate license and was an agent—first for Sotheby's in Brentwood, and then for Keller-Williams in Marina Del Rey. Her people skills, and the joy she got out of helping clients, were crucial to her team's success; together the team ranked first in the nation in real estate sales.
Laura is survived by a wealth of loving family and friends: her mother (Janet Paris), her sisters and their husbands (Teresa and Fred Bourgoise, Linda and Gary Pritchard), a nephew and niece (Tyler Bourgoise and Kelsey Pritchard), and dear friends, Edward Hopf., Clary Milburn, Laura Ruscelli, Dr. Vincent Ruscelli and Jesse Weinberg.  Laura was preceded in death by her father, Dr. Robert Lee Burkett and her brother, Robert "Bobby" Burkett.
When Laura died unexpectedly on November 30, 2015, in Marina Del Ray, we thought God must have needed a little more sunshine. Though we miss her terribly, we, her family, are grateful for the 50 years we shared with her.
Laura's remains were interred with her father and her brother at Mt. Olivet Cemetery in Dickinson, TX. A celebration of Laura's life will take place at Crowder's Funeral Home (Hwy 646 at 517W in Dickinson) at 12:30pm, Friday, December 11, 2015.