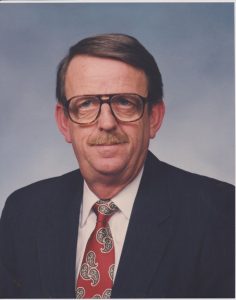 Larry L Wells age 77 passed away on June 26,2020 in Webster, Texas 77598. He was born in willow Springs, Missouri to Clyde Wells and Norma Lou Wells is survived by : his wife Annie Wells; daughters Katherine L Wells married to Cleon Haynes and Stephanie A Merida married to William A Merida Sr; grandchildren; Emmerson E McGowan and Addison I McGowan, William A Merida Jr and numerous family and friends.
When his nation called him he answered by joining the Navy and then re-enlisted in the Air Force.
He earned a History degree from South West Missouri State. Larry Wells worked as a manager for Walgreens for 25 years. He had a passion for baseball cards and loved to play words with his mother and talk with his children and grandchildren. A memorial will be held on Saturday July 11, 2020 at 2:00PM at Crowder Funeral Home, 111 E Medical Center Blvd 77598.