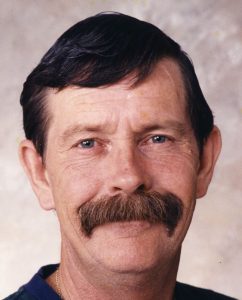 Larry Lenade Brantley was born to Oscar and Ann Brantley on March 14, 1942 in Tallehasse, Alabama. He passed in peace on November 1, 2022 at his home in Hitchcock, Texas surrounded by his entire family.
Larry is survived by his wife Shirley Brantley; children Scott, Pam, Curtis and wife Kelly, Larry Wayne Jr. and wife Jennifer, Lisa, Karen and husband Marcus; and eighteen grandchildren, 24 great grandchildren and two grand fur babies; his brothers and sisters, Rex and Linda Brantley, Jean Mc Quire, Diane Kirkland and Gale Blake.
Larry is proceeded in death by his parents Ann and Oscar Brantley, his daughter Sherry Ann and son Larry Wayne; sister Brenda Fortenberry and brother Shelby Brantley.
Larry married the love of his life, Shirley Brantley, on September 16, 1962 they recently shared their 60th Anniversary. Together they had six beautiful children.
Larry worked at American Printing Company for 34 years, then moved on to work at UTMB for another 11 years where he retired to enjoy time with his wife and kids and family. He had loved seeing and playing with his grandkids and great grandkids. He built a special relationship with each of them, leaving an imprint within all their hearts. His family was who and what he truly enjoyed. He knew how to spoil them and each and everyone adored him. His arms were where the grandkids and great grandkids wanted to be. When you entered the room he greeted you with open arms and a welcoming smile, he always made time for all. His heart was always in the right place and Texas sized. To know him was to love him. We will miss him and cherish every moment God gave us with him.
The Lord Blessed him with a grandchild that he would later call his best friend. Kayla was at his side for his every need, as well as support. She showed the most wonderful kind of compassion and love. She was his strength and ours too. Papa loves you Kayla and we do too.
Larry's love for kids and sports alike went well beyond home. He coached the Reds for Hitchcock Little League and the Red Raiders for years! His favorite pastime was bowling which he absolutely enjoyed, especially when his sons and grandkids joined the league to bowl with him. He was passionate about gardening, there was not a plant, flower or tree planted that did not bloom or grow with his love and care.  He also enjoyed fishing and hunting with his children and grandchildren.
In his honor, there will be a vistation on Friday, November 4, 2022 at 9:00am at Crowder Funeral Home in Dickinson, Texas. A funeral service will follow at 11:ooam.