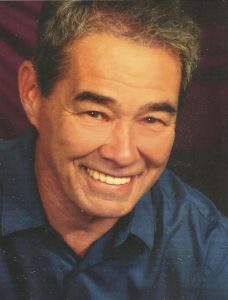 Larry Joe unexpectedly stepped into the arms of Jesus on February 21, 2017 at the young age of 70.
Larry is preceded in death by his parents Harry Joe and Jean Marie Barker and his brother-in-law Jimmy Crowell.
He leaves behind his loving wife Judy; son Larry Douglas Joe; daughter Mandi Joe, two granddaughters Macy and Lauryn Joe; one great granddaughter Presley Grace (to arrive in 3 weeks); his sisters Barbara Crowell and Dottie Cotham; his brother-in-law and lifetime friend John Cotham.
Larry is a graduate of Thomas Jefferson High School in Port Arthur, TX and attended San Jacinto college to study accounting. He started his business, Lone Star Welding and Safety Supplies and has worked there with his son and business partner Larry Douglas. Larry had recently decided to retire.
Larry Joe was a wonderful, caring and compassionate man. His absence will leave a deep void in all his families lives.
Please join us to remember and celebrate the life of such a wonderful man on Saturday, March 4, 2017 from noon to 3pm, held at the Bella Vita Clubhouse located at 1548 N. Rivera Circle in Pearland.
Rest in Peace with our Lord, dear Larry.