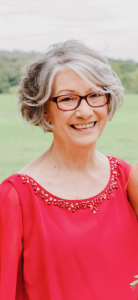 Lana K. Payton, age 79, of Texas City died on Thursday, February 23, 2023 at the Clearlake Regional Medical Center. She was born on January 1, 1944 near Jonesboro, AR to H. Gayle & Clara Geneva Hearron. Lana was a beautiful & kind person. She worked at many jobs in her life from secretary to teacher. She retired from UTMB Galveston & then spent many years being a loving caretaker to her mother. She loved to read, play games & talk about her grandchildren & dogs. Lana was preceded in death by her parents & sister, Linda.
She is survived by two children: Todd (Kimberly) Payton & Schelle (Todd) Redfearn, four grandchildren: Daren (Savanna) Redfearn, Payton (Jack) Borth, Chris Payton, & Michael (Kendall) Payton and one nephew: Heath Pickering.
Memorials can be sent to the Alzheimer's Association (https://www.alz.org/?form=alz_donate) or a charity of your choice.