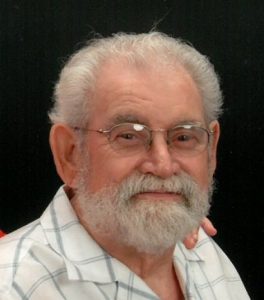 Kenneth Ray Wilburn, 79, of Hitchcock passed away on March 30, 2017. He was born on August 17, 1937, to Joe and Gladys Wilburn in Nacogdoches, Texas.
He lived in Texas City for over 30 years and worked for Central Freight Line in Texas City over 20 years.
Kenneth is preceded in death by his parents. He is survived by his wife of 60 years, Joyce Wilburn; his three children: Allen Ray Wilburn and wife Sue, Dolly Ann Wilburn Mouton and husband Steve and Joseph Lynn Wilburn and wife Brenda; sister Helen Herren and husband Gene; his eight grandchildren: Joey Wilburn, Mandy Rubio and husband Robert, Amanda Best and husband Ryan, Kimberlyn Zamora and husband Emilio, Tiffany Kassler and husband Kyle, Dillon Wilburn and wife Brianne, Joshua Wilburn and Taron Wilburn and his nine great grandchildren: Kaelyn, Trinton, Brielle, Hallie, Caidence, Jaxon, Korbin, Knox and Noah.
A Memorial Service will be at 11:00am on Saturday, April 15, 2017, at First Baptist Friendswood, 111 East Heritage Dr., Friendswood, Texas, with Dr. David Lorenz officiating.