Kenneth Michael "Mike" Hale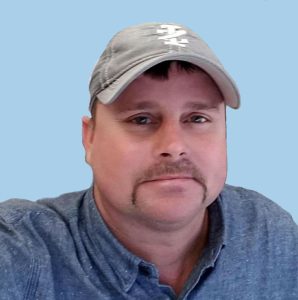 Kenneth Michael "Mike" Hale, devoted husband and father, was born October 16, 1972. Mike was called home to be with the Lord on April 2, 2022.
Mike was preceded in death by his stepfather, Harold Kinney, father Larry Joe Hale, and brothers Jay Hale, Wayne Kinney, and Patrick Kinney.
He leaves behind his wife, Jennifer Hale, and his children Kyle Janseen and wife Chloe, Larry Joe Hale and fiancée Jeanna Lizana, Brianna Hale and fiancé Cody Wood, Robbie Hamilton, and Devin Hamilton. He also has one grandson Gabe, and two granddaughters, Scarlett and Illaya Rose.
He also leaves his in-laws Linda and Roy Michon, brother-in-law Kevin Michon and his wife Stacie, as well as his mother Sharon Kinney, sister Michelle Hale, brother Steven Hale and his wife Mariah, stepsister Kay Ellis and her husband Greg, and stepbrothers Robert and Richard Kinney.
Mike had many nieces and nephews that he loved very much.
Mike worked in construction for his whole career where he was well respected and was a friend to everyone he met. A life-long football fan, Mike loved the LSU Tigers.
While Mike left this world way too soon and will be deeply missed, he is now our angel looking after all of us.