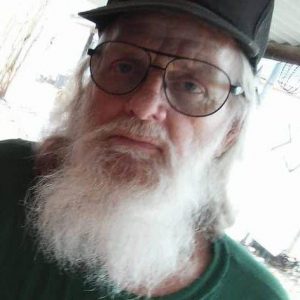 Kenneth "Buddy" Reinsch, 71, of Texas City passed away on July 26, 2020 at Jeanie Sealy Hospital in Galveston with his Family by his side. He was born Dec. 23, 1948 in Galveston, Texas.
Buddy served in the U.S. Navy in Vietnam aboard the USS Bolster. He was a retired owner operator (Trucking) for 20 years. He enjoyed riding his Harley, watching NASCAR, and Rat Rods.
He is preceded in death by his parents Kenneth and Madeline Reinsch, brother Max Reinsch, and nephew Graham Reinsch.
Buddy is survived by his wife Libby Reinsch, daughter Sarah Reinsch, son Greg Reinsch and wife Evalon, son Andrew Reinsch and wife Becca, brother Wayne Reinsch and sister Rebecca Monk. He also leaves behind 6 Grandchildren, 3 Step-Grandchildren and 3 Step-Great Grandchildren.
Due to Covid, a graveside service will be held at a later date- In Lieu of flowers we ask that donations be made to Peace Lutheran Church in his name. Please Mail To: Peace Lutheran Church 9111 EMMET F. LOWERY EXPY TEXAS CITY, TEXAS 77591 To share a Memory or send a Condolence Please send to: Reinsch Family 2601 35th Ave. North Texas City, Texas 77590.