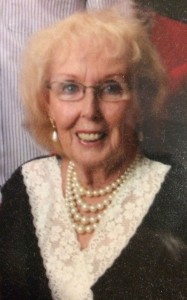 Kay Elizabeth Morton, a longtime resident of Alvin, TX, passed away February 29, 2016. Mrs. Morton was a loving wife and mother that loved her husband and 2 boys.
She is preceded in death by her parents, Hardy and Ethel  Kinnin and son, Philip Morton Jr.
Mrs. Morton leaves behind her husband of 61 years, Philip E. Morton; sons: David Morton and wife Tamara, Tim Morton and wife Gloria; grandchildren: Ryan Morton, Nick Morton, Adella Morton, Timothy Morton Jr., Xander Morton and William Crook; sister, Millie Higgerson and husband Don.
A graveside service will be held Friday, March 4, 2016 at 2:00 pm at South Park Cemetery with Pastor David Villejoin officiating.