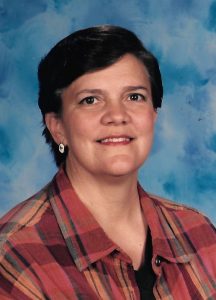 It is sadness that we announce the recent passing of Kathleen Bridget Grimes age 70.  She passed surrounded by her loving family and dear friends on November 9th 2017 at Clear Lake Regional Hospital. Her last words to her family and friends was that she loved everyone very much.
She was born on March 15th, 1947 to Jacquelyn Carleton in Houston Texas. She graduated from Clear Lake High School and went on to attend Stephen F. Austin University. The focus of Bridget's career always was to the benefit of others. She worked as Special Education Teachers Aid at Clear Creek Independent School District for 35-years where she made a difference in many children's lives.
She was also one of the most talented artists and would always be available to help her friends, daughter, and grandkids with art and craft projects.
Bridget married Jearled Grimes on January 20th 1973, and was blessed with a beautiful daughter Terri. She raised her with a loving heart and open arms as only a true mother could. She felt blessed again when she became grandmother. She enjoyed watching her grandchildren grow and loved to teach them, make crafts with them and support them in everything they did. She was and always be their Nana.
She is survived by her loving husband Jerry Grimes, her daughter and son-in-law Terri and Alex Aragon, and her three grandchildren Tyler and Justin Adams and Emilee Aragon.
She was preceded in death by her grandfather and grandmother, Lindsey and Emma Grace Carleton; her mother Jacquelyn Carleton, and her brother Lindsey Carleton.
Memorial donations may be made to the Special Olympics.
A memorial service will take place on Wednesday November 15th, 2017, at the Crowder Funeral Home, 1645 East Main Street, League City, TX. 77573, with family viewing at 9:00 AM, friends viewing at 10:00 AM, and service at 11:00 AM.
Followed by a funeral procession and graveside service at Forest Park Cemetery where she will be laid to rest.
Bridget was a loving wife, mom and Nana and a great friend, who will truly be missed by all who knew and loved her.