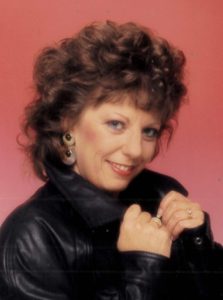 I have fought a good fight, I have finished my course, I have kept the faith…
                                    2 Timothy 4:7
Karen Ann Chesher Evans, 71, passed away on Sunday, May 21, 2023, in Houston, TX.
Karen was born to Archie and Angelina Chesher on September 25, 1951, in Galveston, TX.
Karen faced life head-on.  Whether it was illness, hers and other family members, or the loss of her only son, Todd, she was resilient and did whatever was necessary.
Her work life was varied.  She was employed at different times by General Telephone (Verizon), Hitchcock School District, and finished at Amoco (BP).
When the Santa Fe Emergency Services was just beginning, Karen was a member and worked as an EMT.
There were many hours spent outside fishing, playing volleyball, badminton and softball.
Her competitive spirit continued in all board games, cards, bingo, and blackjack.
The activity which gave her the most joy was supporting her children, Lisa and Todd.  Whether it be marching band or sporting events, she was always there cheering them on.
Karen lived in various cities in Galveston County; but, spent the last 18 years in La Marque.
She was also a member of the Santa Fe VFW Post 5400.
Karen was preceded in death by her parents, Archie and Angie Chesher; her husband of 20 years, Donald Evans; and her son, William Todd Hall.
She is survived by her daughter, Lisa Gray; niece, Alicia Barren and her husband, Michol Fletcher; grandchildren, Hanna Houston, and Ashton Gray, and extended family, Richard and Marilynn Barren and Aleathea Boyle. Also surviving Karen are best friends, Anna Mae Luce, Irma Moreno and Bridget Long.
Funeral Services will be at Crowder Funeral Home in La Marque, TX on Wednesday, May 31, 2023, at 1:00 PM.  Brother Michael Wedgeworth will officiate.  Interment will follow at Hayes Grace Memorial Park in Hitchcock, TX.