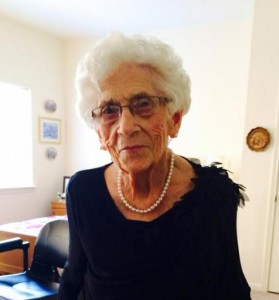 June Hellois Cordts was born June 4, 1919 in Bethany Illinois to William Grover and Bertha Edna (Dick) Jones. She grew up as a middle child with two brothers, Harold and Wendell. She died peacefully at her daughter and son in laws home in League City, Tx on Sunday July 17th surrounded by her loved ones.
She was preceded in death by her parents and her older brother Harold, and her one and only true love, her husband of 40 years, Richard Mansfield Cordts.
She is survived by her 4 children. Son James Cordts (wife Margaret) of Decatur, Illinois.  Son Larry Cordts (wife Pamela) of Salisbury, N.Carolina. Son Richard Cordts (wife Marsha) of Decatur, Illinois and daughter Nancy Pittman (husband John) of League City, Tx.
She is also survived by eight grandchildren… Bill, Tammy, Michelle,  Andrea, Nicole, Amy, Allyson and Matthew. She was also blessed with 12 great grandchildren. Funeral services will be held Wednesday, July 20, 2016 at 10AM, Crowder Funeral Home, 1645 East Main Street, League City, Texas 77573. Burial will be held at Mt. Zion Township Cemetery in Mt. Zion, Illinois.
.