Julio "Gavilan" Alberto Caceres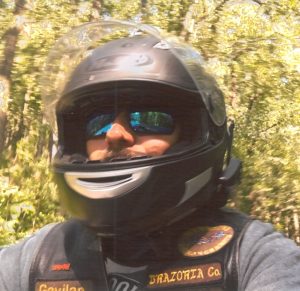 Julio "Gavilan" Alberto Caceres, 45, a resident of Pearland, TX, formerly of Trinity, TX passed away November 4, 2022 in Dickinson, TX. Julio was born August 4, 1977 in El Salvador and was of the Christian faith. He worked for Aggreko for sixteen years and enjoyed riding his motorcycle, grilling, listening to music with his daughters, and playing baseball with his son.
He is preceded in death by mother-in-law Ronda McGinnis Goodin.
Julio is survived by his wife of 23 years, Kristal Caceres; daughters: Kaley Caceres, and Hayden Caceres; son, Jace Caceres; mother, Maria Caceres; sisters: Monica Vasquez, and Cecilia Rodriguez; brothers: Oscar William Ticas, Pedro Guillermo Vasquez, and Edir Simon Vasquez; Father-in-Law, Billy Goodin; sister-in-law, Tiffani Goodin; brother-in-law's: Dakota McWilliams Goodin, Dalton McWilliams Goodin; and grandfather- in-law, Jim Goodin;m any nieces, nephews, cousins, close friends, and other family members.
A visitation will be held from 6 p.m. to 8 p.m. Friday, November 11, 2022 at Crowder Funeral Home in Pearland, TX. Funeral services will begin Saturday, November 12, 2022 at 10 a.m. in the chapel of Crowder Funeral Home in Pearland, TX. Followed by a graveside at 3 p.m. at Cedar Grove Cemetery in Trinity, TX.
Pallbearers will be: Jace Caceres, Edwin "Mundo" Gomez, Rudi "Cinco" Caceres, Oscar Ticas, Pedro Vasquez and Edir Vasquez.  Honorary pallbearers will be: Mark "Gallo" Rodriguez, Luis "Caramelo" Camacho
In lieu of flowers, family requests memorial contributions be made to Warriors Bikers 4 Charity.