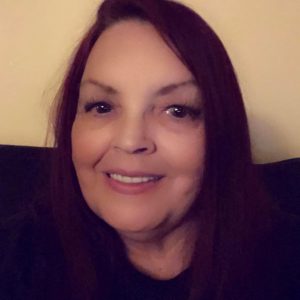 Julie Margaret Hood, 66, a resident of Dickinson, Texas, passed away on August 1, 2023. Julie was born on December 29, 1956 in Bolton, England to parents, Ronald Peake and Helen (Crompton) Peake.
She worked as a District Restaurant Manager at Dan's Pizza.
Julie is preceded in death by her father.
She leaves behind to cherish her memory, her mother, Helen Peake; daughter, Jessica Hood; son, Ronald Arthaud and wife, Brandy; sisters, Helen Peake and Laura Prescott and husband, Jeffrey and three grandchildren, Kaleb Brock; Ashland Arthaud; and Destiny Hall.
In her honor there will be a visitation on Saturday, August 5, 2023 at 1:00pm at Crowder Funeral Home in Dickinson, Texas followed by a memorial service at 2:00pm.