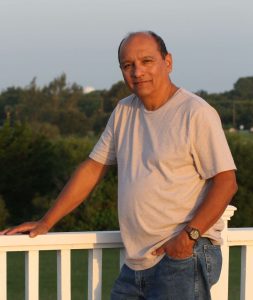 Julian Gomez, Jr. (71) of Texas City, Texas, passed away on Saturday, January 22, 2022. He was born in Texas City on October 30, 1950 to Mary and Julian Gomez.  He proudly served in the United States Air Force.
First and foremost, Julian was devoted to his wife and children. He was calm, even tempered and selfless, and he would never hesitate to drop everything to help and support them. He was always telling jokes and loved nothing more than to make people laugh.  Julian was a talented photographer and spent much of his free time taking photos and editing them on his computer.  He was also good with technology and enjoyed building computers for himself and members of his family. Julian's intelligence, humor and selflessness were a delight to his family and friends, and he will be dearly missed. Julian worked for BP as an Operator for over 40 years.
Julian is preceded in death by his mother and father; sister, Anna Gomez; and daughter, Faith Gomez. He is survived by his wife of 18 years Christina Gomez;  daughters, Marielle Gomez and Gillian Wilson; sons, Thomas Gomez, David Wilson, Johnathan Wilson, and Benjamin Gomez; sisters, Bertilda Gomez, and Francis Sandoval (Tim Nichols); brothers, Nick Rendon (Frances), Victor Gomez (Cynthia), Louis Gomez (Rhonda); and numerous nieces and nephews.
A memorial visitation will be held from 6:00pm – 8:00pm on Monday, February 7, 2022 with the memorial service at 7:00pm at the James Crowder Funeral Home, La Marque with Rev. Johnny Angel officiating.   An interment of ashes will be held at the Houston National Cemetery on Tuesday, February 8, 2022 at 11:15am.