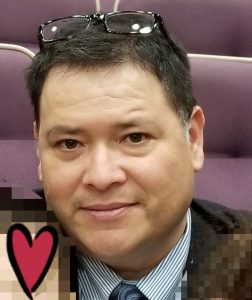 Juan "Johnny" Villarreal was born April 13, 1971 in Mission, TX passed away December 10, 2017 at the age of 46.  Juan was a resident of Houston, TX and worked for Jacobs Field Services as a pipefitter since 2014.
Juan is preceded in death by his father, Jose Anibal Villarreal.
He leaves behind his wife of eighteen-years, Yadira Villarreal; daughter, Mia De Los Angeles Villarreal; son, Marco Antonio Villarreal; mother, Delfina Guerra; sisters: Laura Marino, husband Fernando and Sara Carrizal, husband Jonathan; brother, Jose A. Villarreal, wife Claudia; father in law, Juan Perez; sisters in law: Laura Flores, husband David and Angela Perez; niece, Priscilla Flores.
Visitation will be Sunday, December 17, 2017 from 3-6pm at Crowder Funeral Home. Funeral service will be held Monday, December 18, 2017 at 11am in the chapel of Crowder Funeral Home. Follow by a burial at Houston Memorial Gardens.
Pallbearers will be: Fernando Marino, Jonathan Carrizal, Nicolas Carrizal, Jason Guerra, David Flores, and Juan Perez.