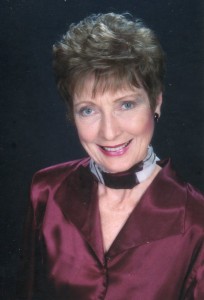 Joyce Mason Ledoux died peacefully at home in Seabrook, TX, on June 12, 2015, after a long illness.  She was born January 29, 1933, in East Orange, NJ, where she also received her nursing degree in 1953.  She married Cliff Mason in 1960 and moved to Pennsylvania, where they raised their family, and Joyce worked as a nurse at the Penn State Milton S. Hershey Medical Center.   The Masons moved to Houston in 1979 to fulfill Cliff's dream of working in aerospace, and Joyce spent many happy years as an RN at the Johnson Space Center Occupational Medicine Clinic.  After Cliff passed away in 1999, Joyce married Paul Ledoux.  Throughout her life, she thoroughly enjoyed the art museums, theaters and symphonies in Houston, shopping, traveling in the US and Europe, and volunteering with the Bay Area Turning Point in Webster.  Joyce will be remembered for her compassion, kindness and warm smile and for her love of Astros baseball and Penn State football.
She is preceded in death by her husband of 39 years, Clifford Allen Mason; her husband of 13 years, Paul Wayne Ledoux; father James Shaw Leigh; mother Mildred "Sue" Burke; stepfather Edward Burke; brother John Shaw Leigh; and son Christopher Allen Mason.
She is survived by daughter Jennifer Susan Mason, son-in-law Sean Power and grandchildren Shaw Makai and Allen Keoni Power; daughter-in-law Erica Mason; stepson David Ledoux and daughter-in-law Karen; stepdaughter Diane Hickman and son-in-law Gary; stepson Thomas Ledoux; eight step-grandchildren; and her caregiver, Veola Heard and family.
A celebration of Joyce's life will be held on Tuesday, June 30, at the Crowder Funeral Home, 111 E. Medical Center Blvd, Webster TX, 77598.  Visitation will be from 4:30-6:00, with a celebration service at 6:00 pm.  A reception will follow at Joyce's home.  Interment will be at Mt. Olivet Catholic Cemetery on Wednesday, July 1, at 10:00 am.
Donations in Joyce's memory may be made to Cure Alzheimer's Fund http://www.curealz.org/ or the Alzheimer's Association http://www.alz.org/.