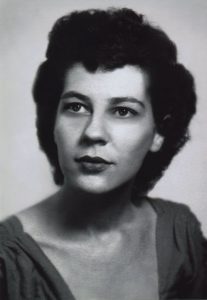 Joyce Marie Bishop, 82, resident of Texas City, Texas passed away on January 20, 2017. Joyce was a beautician for 32 years at her own salon, Magic Mirror, with her lifelong friend Ruth Woods and also worked at the College of The Mainland assisting people with attaining their GED's. She is survived by her two daughters, Sue Gates and Bekki Salling, two grandchildren, Stefan Furman, and Crystal Rightmire, and two great-grandchildren, Olivia and Beau Rightmire, and sister, Beth Hopkins.
Visitation will be held from 5:00 p.m. to 7:00 p.m. Sunday, January 22, 2017 at Crowder Funeral Home in Dickinson, Texas. Graveside services will begin at 11:00 a.m. on Monday, January 23, 2017 with Pastor Mark Robinson officiating at Grace Memorial Park Cemetery in Hitchcock.
Mark Gates, James Salling, Stefan Furman, Bron Rightmire, Bill Reid, and Miriam Ricker will serve as pallbearers.