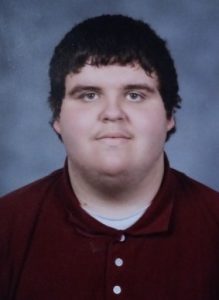 Joshua Thomas Petersen, 29, a resident of the community of Sunnyside in Houston, TX, passed away December 13, 2022 in Houston, TX. Joshua was born on September 10, 1993 in Nassau Bay, TX. He formerly lived in Pearland for 10 years and Texas City for 12 years.
He is preceded in death by his paternal Grandfather, Pete Petersen, his maternal Grandmother, Jeanette Burris and his cousin Noah Gunhouse.
Joshua leaves behind his parents, Roger and Ginny Petersen, paternal Grandmother, Laura Petersen, maternal Grandfather Norman Burris, Aunts and Uncles Steve Burris and wife Ginger, Cheryl Anzaldua, Teresa Hare and husband Terry, Tina Burris, Julie Tupa and husband Sam, Sharee Bolen, Shelly Gunhouse and husband Ron as well as cousins Jennifer Danesi and husband Steven, Melanie Bolen, Shaun Bolen and wife Nicole, Kyle Bolen, Regan Gunhouse,  James and Greg Burris, Amanda Lopez, George Lopez and wife Cintia, Christopher Lopez, Amber Everett and husband Brad, Michael Hare and wife Lindsay, Jeremiah Burris, Tanner Albrecht and Emily Tupa.
Family will receive friends on Saturday, December 17, 2022 at 3:00 P.M. in the chapel of Crowder Funeral Home in Pearland with the Memorial Service to begin at 4:00 P.M.