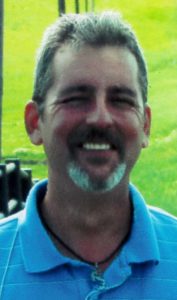 Joseph Edward Whittaker (62) of Spring, Texas passed away peacefully in his family home on June 8, 2023, in Livingston, Texas. Born January 30, 1961, in Oceanside, California; he was raised in Texas City, Tx. After his parents' divorce, Joseph's mother married James V. Tingle. James loved and raised  Joseph as his own wonderful son. Teaching him the trade of carpentry and electrical work. His mother Natalie was a devoted mother who loved and cared for Joseph until his final day, always by his side, with words of love, encouragement, and understanding only a mother could give her son.
Joseph was a graduate of Texas City High School and College of The Mainland (Welding School). He began a career as a welder and later advanced his career as a Radiography Technician / Trainer (offshore).
Joseph devoted his life to his family and his beloved kitty Summer; He loved playing his guitar, riding motorcycles, and listening to music from the '60s and '70s. Joseph was blessed by gentle humanity that seemed to flow in abundance, impacting anyone in his presence. Joseph's Christian faith was an essential part of his life. Joseph was full of light and joy and always had a beautiful smile on his face with kindness in his heart. He loved the outdoors and spending time at his family home in Livingston, Tx. He was also a problem solver who often took on difficult tasks and projects around his and his sister Shellie's house. He even devised and built a bridge in her attic for easy access to storage!
Joseph is preceded in death by his daughter, Laura Beth Whittaker, the most important person in his life, his father Henry Whittaker, stepfather James V. Tingle, and Grandparents Joe Vasquez and Alice Vasquez.
He is survived by his devoted mother; Natalie Tingle, brother; Jon Whittaker (Bernita) sisters; Joyce Boggs (Donnie)  and Shellie Tingle- Esquivel (Reymund); nieces; Natalie Tingle-Esquivel and Candance Whittaker, nephew; Daniel Boggs, aunt(s); Belinda Jobe and Kay Hightower, uncle; Ignacio Vasquez, and cousin(s) Sherman Wilson, Nicholas Vasquez, Jeff Vasquez, Jolynn Vasquez, and Lydia Vasquez.
Joseph had a special bond with his cousins Jeff Vasquez and Sherman Wilson as they shared his love for music. He also had a special niece Natalie Tingle-Esquivel who shared a close connection in their love for animals. Joseph's cherished cat, Summer, has been adopted by Natalie.
He will be deeply missed by his family, friends, and all who had the honor to meet this incredible man.
In lieu of flowers, the family asks that memorial donations be made to a no-kill animal shelter of your choice. Organizations Joseph was deeply passionate about.