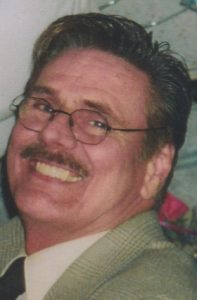 Joseph B. Salvato III, affectionately known as "Pogo", 75, passed away on December 31, 2022. He was born on May 1, 1947 Galveston, TX to Joe and Iris Salvato. Joseph is survived by: sisters, Margaret S. Haley; niece, Loretta Griffin; many cousins, family and friends. He was preceded in death by his: parents, five siblings, and friends.
When his nation called, he answered by joining the U.S. Army and served in Vietnam. He worked as a hair stylist for several hair salons.  He had a passion for movies and loved everything "Hollywood".
A Catholic Funeral Service will be held on Sunday, January 8, 2023 at 2:00 PM at Crowder Funeral Home, Webster, TX. In lieu of flowers those wishing to make a memorial donation in Josephs's memory may do so to your Church.