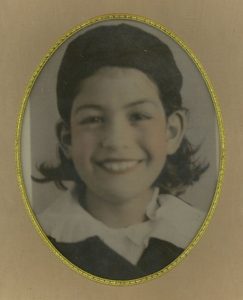 Josefa Cisneros Trevino, 86, of La Marque passed away on Thursday, July 05, 2018 in Pasadena, TX. She was born in San Benito, Texas to Pedro and Petra Trevino.
Josefa loved spending time with her family, playing BINGO, watching soap operas, Murder She Wrote, and going to the Coushatta with her sister.
She is preceded in death by her parents, sisters: Aurora Trevino, Lidia Vasquez and brother-in-law Juvencio Vasquez, brother, Jose Martinez, nieces: Sonia, Marisela and Maricris. Josefa is survived by her niece: Veronica Schneider and husband Chris and nephews: Martin Vasquez and wife Kathryn and Armando Vasquez.
A Graveside Service will be at 10:00am on Wednesday, July 11, 2018 at La Marque City Cemetery.