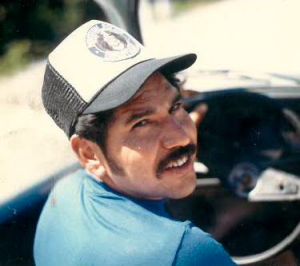 Jose P. Aumada, 65, resident of Dickinson, Texas, passed away March 9, 2018 at his residence. He was born in Plainview, Texas December 12, 1952 to parents, Francisco and Conrada Perez Aumada.
He is survived by his loving wife Octavia Aumada; Josie and husband Danny Frias, Daniel Aumada and wife Venessa, Sandy Mendez and husband Freddy Ramirez, Maribel and husband Rafael Garcia; sister, Margarita Pruneda; nine grandchildren and one great-grandchild.
A visitation will be held from 5:00 p.m.-8:00 p.m. Monday, March 12, 2018 at Crowder Funeral Home in Dickinson, Texas.
Funeral services are scheduled for 11:00 a.m. on Tuesday, March 13, 2018 at West Bay Assembly of God in Dickinson, 3607 FM 646, Dickinson, TX 77539. Interment will follow at Dickinson Cemetery.
Joey Mendez, Daniel Aumada, Alex Mendez, Jesse Frias, Chris Frias, and Mason Aumada will serve as pallbearers.