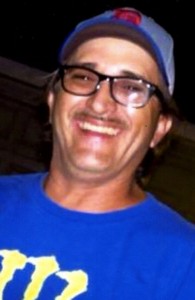 Jose Angel Galvan, 49, of Dickinson, Texas, passed away Sunday, July 17, 2016. Joe was born October 28, 1966, to Angel Galvan and Divine De Los Santos in Corpus Christi, Texas and raised by Angel and Olga Galvan. Joe worked 35 years for Hall Door Company in Dickinson, Texas. He was preceded in death by his mother.
Joe is survived by his parents, Angel and Olga Galvan; his loving wife Lori Galvan; daughters Alyssa Galvan and Justice Esparza; sons Anthony Esparza, Roman Esparza and wife Angela Vasquez, and Daryn Esparza, sister Cynthia Quintero Galvan; brother, Adrian Galvan and wife Maria, Daniel Galvan and wife Monica Galvan Duplan, and Michael Garcia; six grandchildren and numerous nieces and nephews.
A visitation in his honor will be held 5:00 – 7:00 pm, Thursday, July 21, 2016, with a rosary at 7:00 pm, Crowder Funeral Home Chapel, Dickinson, Texas. A Funeral Mass will be celebrated 10:30 am, Friday, July 22, 2016, Shrine of the True Cross, Dickinson, Texas.